Carved Distressed Black Lamp with Shade
£85.00
Height: 660mm
Width: 420mm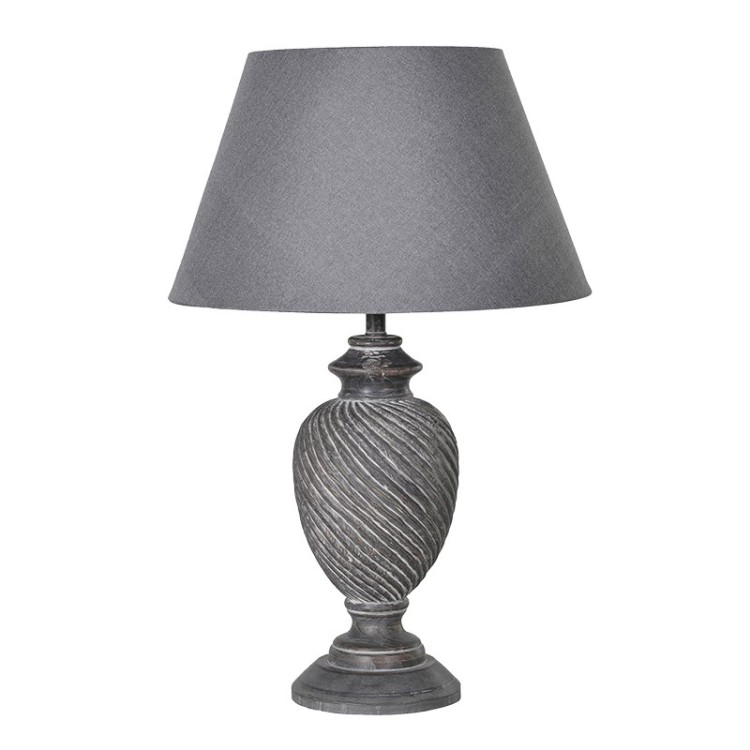 Our Thoughts…
An elegant distressed black lamp featuring a carved line design. This lamp also comes with a dark linen shade.
Technical Information & Sizes
Delivery
Within 10 working days subject to stock. If you would like to find out availability then please call us on 0845 803 0988. If it is a personalised item you may need to wait longer. 
If you are ordering your accessories with some furniture they will arrive separately but around the same day.
Carved Distressed Black Lamp with Shade
£85.00
Height: 660mm
Width: 420mm
Spend £1,500.00 or more to qualify for 0% finance over 12 monthly payments
Finance Available
Spend £1500.00 or more and qualify for one of our finance options
Money Back Guarantee
100% GUARANTEE
A no nonsense money back guarantee.
Shop with Confidence